Books & Publications
Compendium: A Collection of Photographs 2005-2010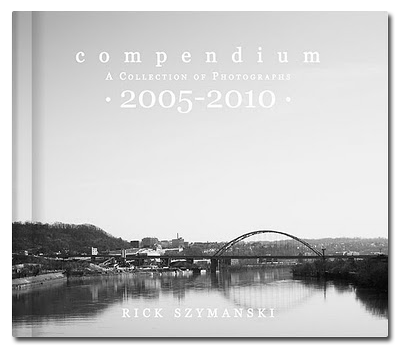 My first book of fine art photography is available for purchase. The images in Compendium were captured from 2005 to 2010 during various trips and photo walks. The first chapter, "Pittsburgh," presents my unique style involving unconventional shots of the city's architecture, which I believe capture the character of my home town. "Travels" features images from my trips to New York City, Philadelphia, Niagara Falls, and other northeastern destinations. The book closes with some of my favorite photos from several trips to Washington D.C. Copies of the book are available for purchase here.
. . . . .
Niki & Tom in Pittsburgh Magazine
Niki and Tom's gorgeous wedding is featured in the 2013 Weddings issue of "Pittsburgh Magazine."
. . . . .
Christie & Justin on Pittsburgh Magazine's wedding page
Christy and Justin are being featured in the online Weddings section of "Pittsburgh Magazine."
. . . . .
Maria & Jeremiah in Pittsburgh Magazine
Maria and Jeremiah were married at Heinz Chapel, with reception at the LeMont Restaurant, and it was featured in the 2011 Weddings edition of "Pittsburgh Magazine."
. . . . .